SINCE 1959
Industrial excellence
The OMERIN Group works every day to strengthen its position as global leader in the manufacturing of wires and cables that can withstand extremely  low and high temperatures (-190°C to +1400°C), and all types of wires and cables for severe environments. 
Rigour, know-how, innovation, and investments in human and material resources have been our leitmotiv since 1959 to continuously develop better products that meet the needs and requirements of our markets. The OMERIN Group boasts 1700 employees who work tirelessly each day to satisfy our customers.
The Group's current activities have been broken down into 4 Business Units concentrated on the Medical Device and Safety sectors:
Specialized Electrical Cables & Braided Sleevings
Medical and Pharmaceutical Devices
Flexible Heating Elements
Extruded Sleevings, Tubes and Hoses
 
4 strategic areas of activity
70.4 %
Specialized Electrical Cables & Braided Sleevings
17 %
Medical and Pharmaceutical Devices
7.4 %
Flexible Heating Elements
5.2 %
Extruded Sleevings, Tubes and Hoses
ALWAYS AT YOUR SERVICE
Our solutions
A major player in specialised electrical cables, the OMERIN Group is also active in the Medical Device, Electric Heat Tracing and HVAC sectors. 
Our product range includes specialised wires and cables, insulated braided sleevings, flexible heating elements, heating cables, thermocouple cables, industrial sleevings, extruded sleevings and tubes, low-pressure hoses, medical devices and primary pharmaceutical packaging. 
We constantly monitor market trends and needs so that we can always offer you the most suitable product for your project and meet the highest standards.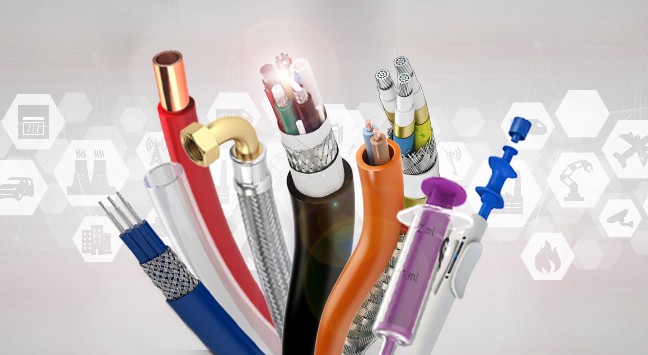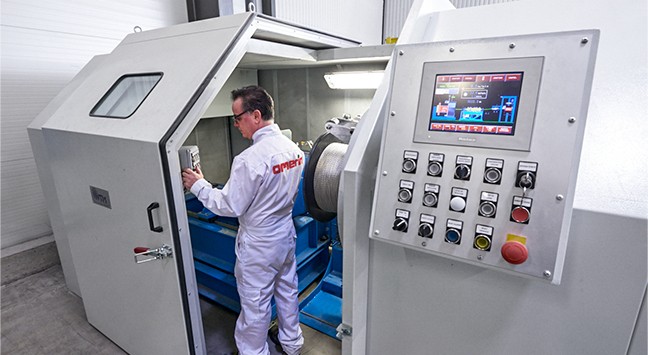 LEADERSHIP
A World-Leading Group
Due to its many strengths, the OMERIN Group can compete with any international group and is among the leaders in its markets
World's leading manufacturer of silicone-insulated wires and cables
Europe's leading manufacturer of glass-yarn braids
France's leading manufacturer of fire safety cables
France's leading manufacturer of flexible heating elements and cables
NEARLY 50% OF TURNOVER FROM EXPORT MARKET
An international footprint
The main offices of the OMERIN Group and main production division ("division principale") are in Ambert, in Puy de Dôme (Department 63), France. The Group has 16 production sites: 11 in France and 5 abroad. Our worldwide footprint is also strengthened by 10 "Business development" subsidiaries and sales offices in England, Germany, Singapore, Poland, China, India, Spain, Mexico and Argentina.
Our know-how and the quality of our products are recognised in more than 120 countries around the world.